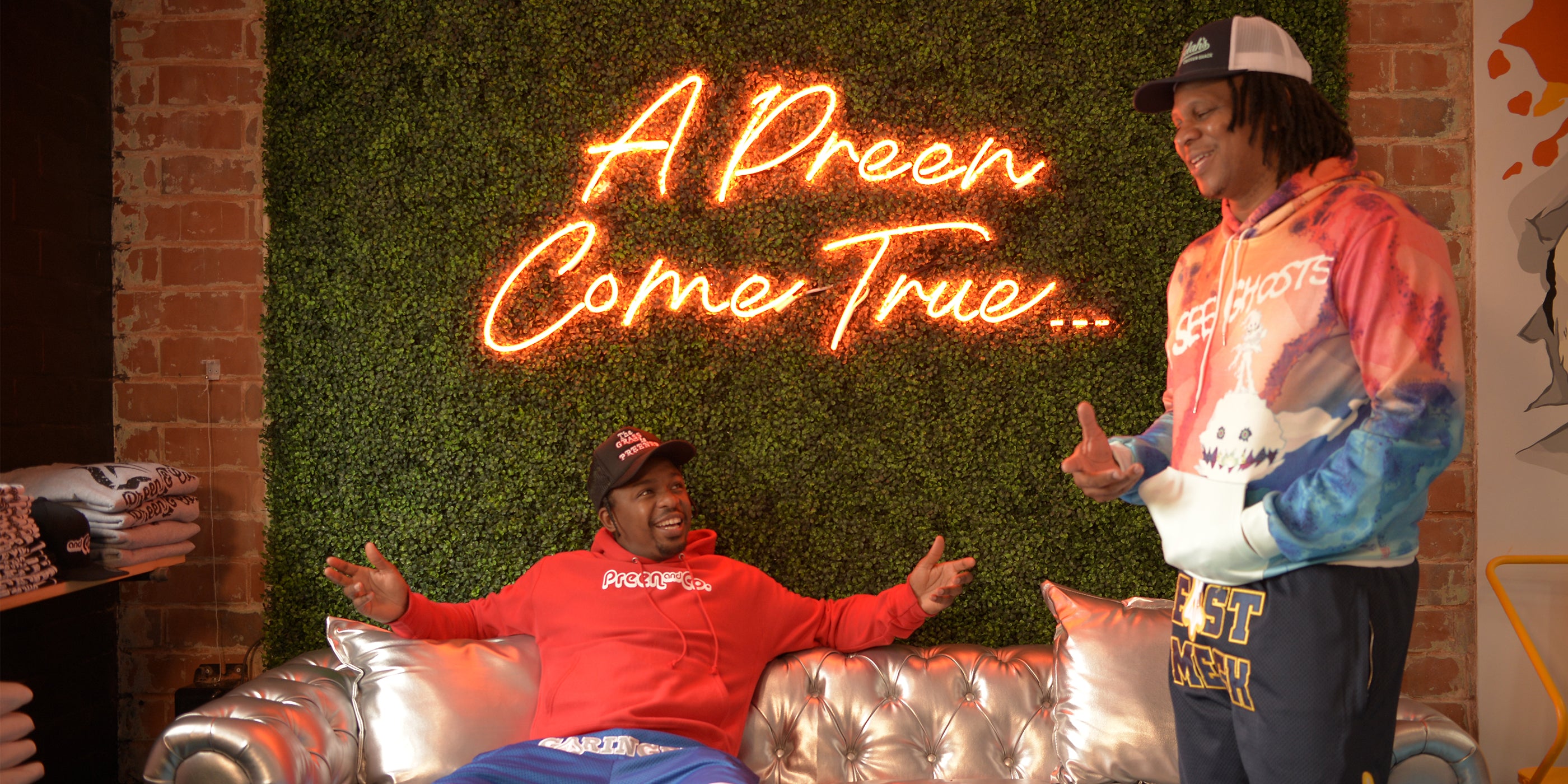 ABOUT THE DUCK'S FEET PREEN AND CO
🦆 A STORY WORTH HEARING 🦆
🦆Our STORY 🦆
The Duck's Feet Preen And Co embodies the words in the brand. The first part, duck feet, explains the manner in which we handle business. We grind behind the scenes for a purpose and not to be seen. The second part, preen, is about what we all want, and that's to feel beautiful and to be adorned with self confidence and self worth.                                          
 Owners Dominique Dukes and O'Mar Lanier have carefully crafted a brand that really taps into a wide range audience. Most know them as barbers, which they are, but their non conventional thinkings mixed with their multi talents pushed them into a realm far beyond  standard barbershop owners.                                        
While visiting their commercial location at 826 Lamar Ave, your first step inside you'll see and feel a different energy. The building is immaculate with vibrant colors, well crafted artwork, custom building designs, branded merchandise, state of the art audio/visuals, plus many more amenities. This location is a must visit! We encourage you to book hair appointments with us, but you're going to experience so much more with each trip…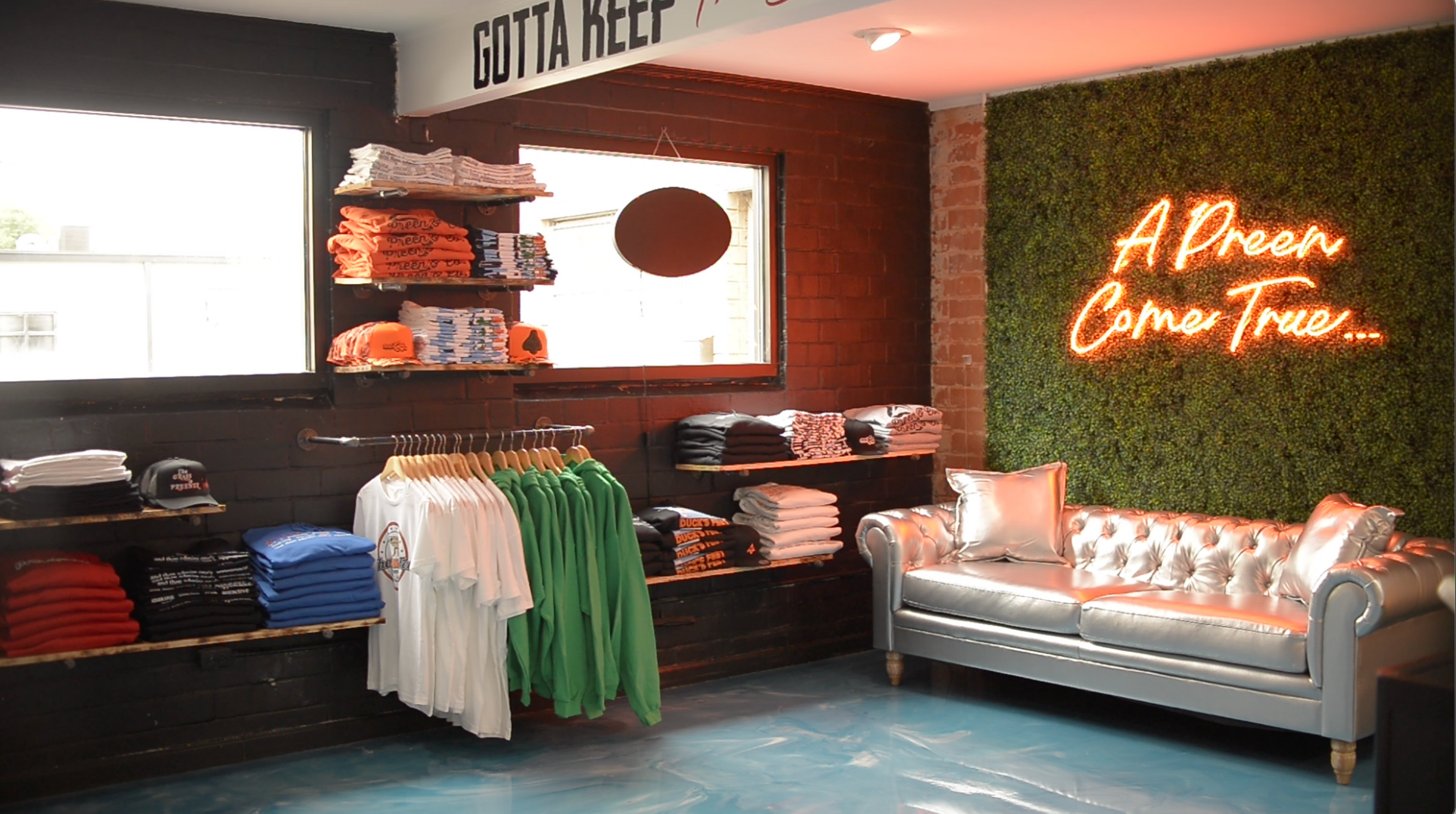 🦆 MORE THAN JUST HAIRCUTS 🦆
We have crafted an apparel brand that matches the bold, cutting edge and forward thinking brand of the shop! Check out our Merch!
We aren't just another barbershop - we are here to make a difference fro the culture and a difference in the next generation.